We are pleased to announce that CiNii Books has started data linkages with"HathiTrust Digital Library"on Wednesday, November 2, 2016.
The details page of CiNii Books has been added the link to "HathiTrust Digital Library." This link is now available directly access to full text which has been digitized and released. See page"press release(Japanese only)"for details.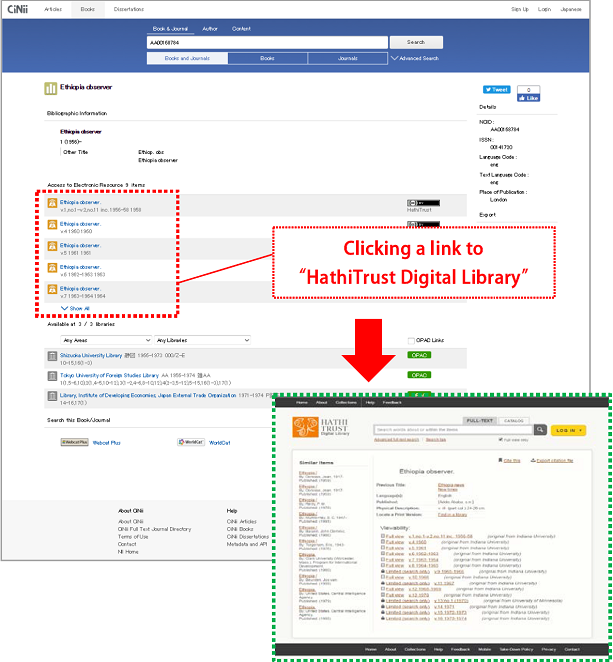 *HathiTrust Digital Library :https://www.hathitrust.org/
HathiTrust's goal is to ensure that the scholarly and cultural record is accessible to researchers today and well preserved for users in
the future. We are pleased to be able to offer access to these rich collections drawn from research libraries around the world.