We are pleased to announce that CiNii Articles started data linkages with "National Diet Library Digital Collections"on Thursday, June 22, 2017.
In full text pdf data which had been digitized and stored by NII-ELS Service, the data that academic society requests or won't be released by itself due to an issue end or dismissal of a publisher will be collected and released for a long term by NDL Digital Collections. Search of these data on CiNii Articles is now available.
See page "press release(Japanese only)"for details.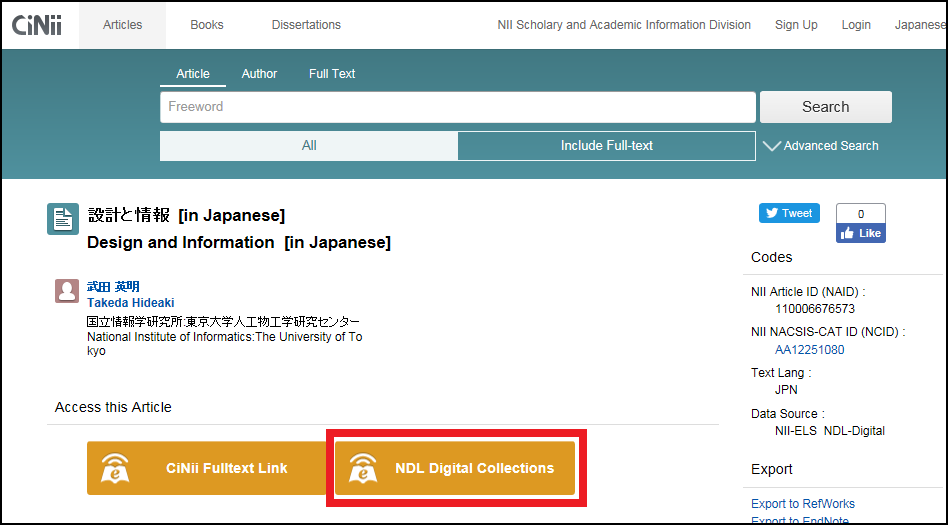 National Diet Library Digital Collections:http://dl.ndl.go.jp/
The NDL Digital Collections enables a user to search and view a variety of resources, collected and stored by the National Diet Library of Japan. (Except collected website and packaged software for example: CD/DVD etc.)