CiNii Books started cooperation with ERDB-JP's book data on Monday, May 13, 2019.
Books which have electronic editions, discloses link button at the Books Details Page at CiNii Books, and it can now be linked Web pages where the accessible Full-Text via 1000 books data registered in ERDB-JP.
The linking with ERDB-JP's journal data has already started since November, 2014.
Ref:
Renewal of user interface design, and displaying link to journal's full-text on CiNii Books on a trial basis(2014/11/4)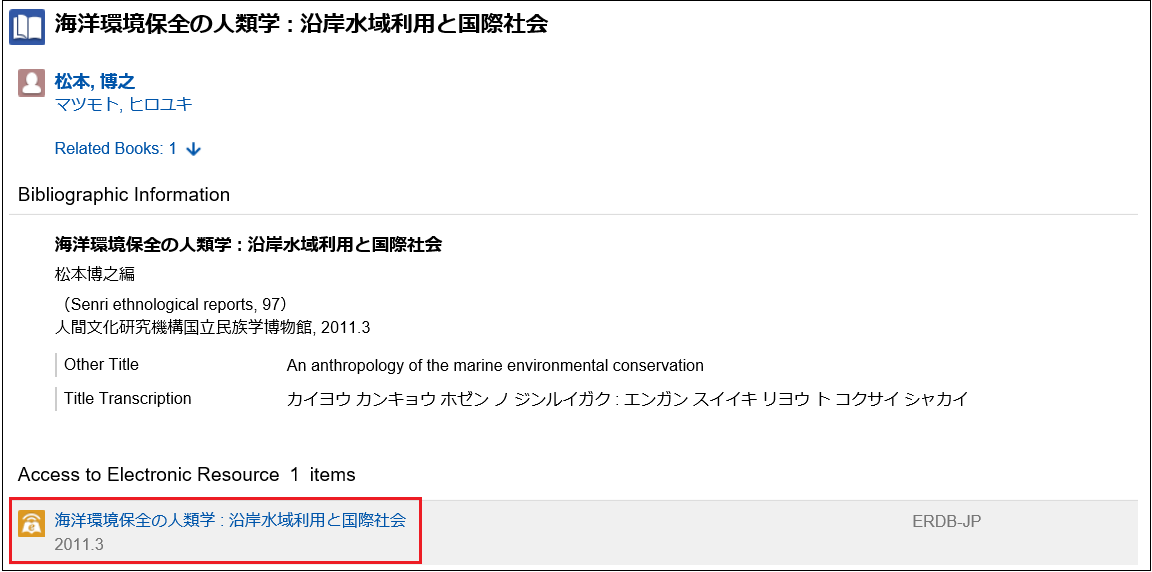 By clicking to link button "Access to Electronic Resource", transits automatically to Web Page that Full-Text is belonging to.
※ERDB-JP:
https://erdb-jp.nii.ac.jp/en
 ERDB-JP is an open knowledge base that cumulates data on e-journals and e-books published in Japan, and is built in collaboration with partners.