About CiNii Articles
CiNii Articles is a database service which can search of information on academic articles published in academic society journals, university research bulletins or articles included in the National Diet Library's Japanese Periodicals Index Database and databases.
For more details on the usage, please visit CiNii Articles Help.
CiNii Articles' three major features
Large volume of article information
Refer to CiNii Articles Incorporated Databases list for the number of articles in CiNii. Articles from different databases that have duplicate information are displayed as a single article.
Access to full text documents
CiNii Articles enables you to search desired articles and obtain the full text of the article. We are keeping improving to be able to reach more articles by cooperation with other services.
Displays citation information
Based on this citation information (References / Cited by), users can track down related articles.
Data making of CiNii Articles
By the following structure, CiNii Articles collects a data and offers it. The data of CiNii Articles is updated at every weekend.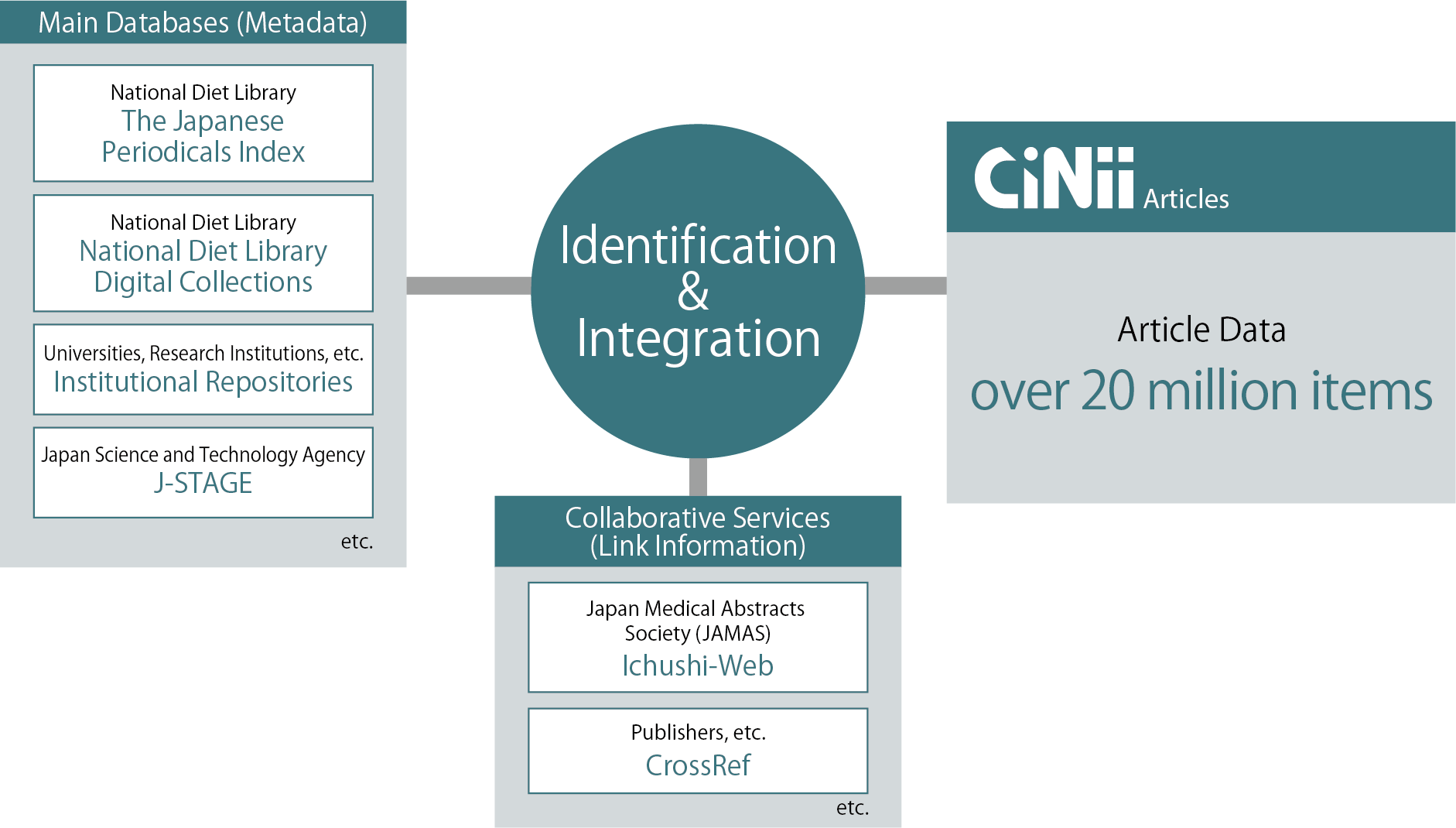 Databases incorporated