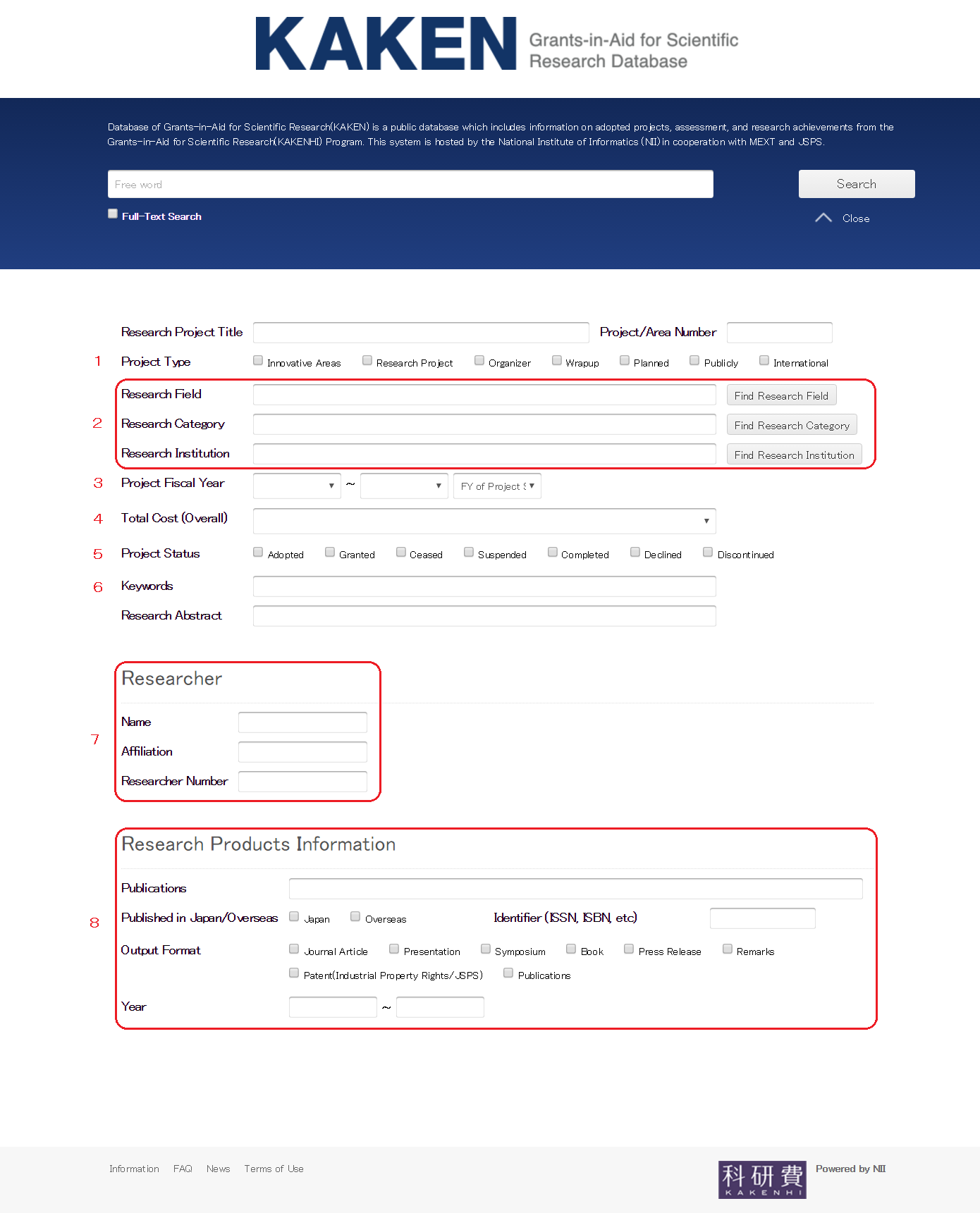 1. Project Type Check Boxes
You can select multiple Types.
2. Entry for Research Fields, Categories and Institutions
There are three entry methods as follow:
Enter strings directly in the Entry Box
Click [Find Research Field], and select the desired fields from the list displayed
Click the link on the field that is displayed in the search results list or project details page
Search condition 'Institution' means that it searches for 'all the researchers who are/were involved in the project conducted at the specified institution'.
3. Entry for 'Research Period (Fiscal Year)'
You can search for projects by specifying only the start or end of the research period.
4. Entry for 'Total Budget Amount'
You can select the budget range from the pull-down menu.
5. Project Status Check Boxes
You can select multiple statuses.
6. Entry for 'Keyword'
Keyword searches return projects based on the keywords listed in the reports by researchers.
7. Entries for 'Researcher Information'
In 'Full Name' section, you can conduct an exact-match search for researchers' names.
Where there is a reading in katakana or alphabetical notation in a report, you can also use these to conduct a search.
8. Entries for 'Research Products Information'
You can conduct a search for publication titles, authors, publication years and journal titles.