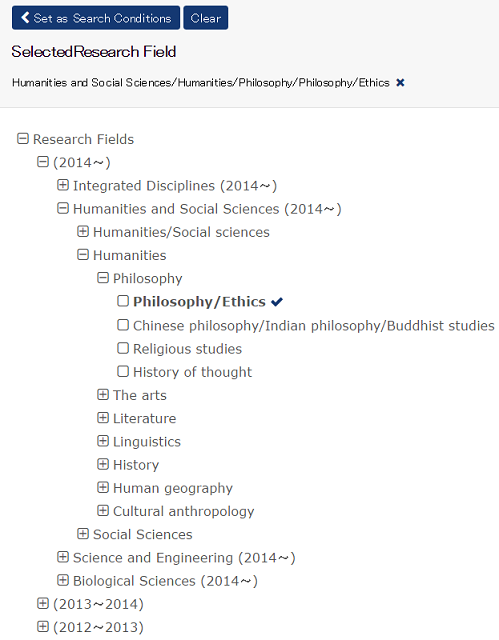 1. Referring to Research Field List
Research Field List is updated in units of fiscal years (update is not conducted in some fiscal years).
If you know the year in which the project was conducted, you can select it from the list of fiscal years.
Research fields are arranged in a hierarchical structure; by selecting a field containing sub-fields, all the sub-field names will be appended.
2. Adding Research Fields to Search Condition
By clicking each research field, the field names will be displayed in bold and ticked on the right. Click 'Add to Search Condition'.
You will then be returned to the entry screen for search conditions. The fields will be added to the search condition. You can select multiple research fields.