(Updated:April 22, 2016)
Database of Grants-in-Aid for Scientific Research (KAKEN) will be renewed at 13:00 on April 26, 2016.
Since there is a possibility that connection becomes temporarily unstable, please understand in advance.
For more information, refer to
User Guide
.
Please note that the API (Application Program Interface) access information will be provided soon. Thanks for your patience.
The main changes are as follows:
- As enhanced the search function, it can be advanced search by the role of researcher, project status, the type of report, etc. 【fig.1】
- Added "Adopted", "Granted", and "Completed" for visualization of the project status. 【fig.2】
- Internationalization enhancement, can be searched in English, and also allows you to see the English page as well as Japanese.
- Support to smart phones and touch devices.
【fig.1: Advanced Serch】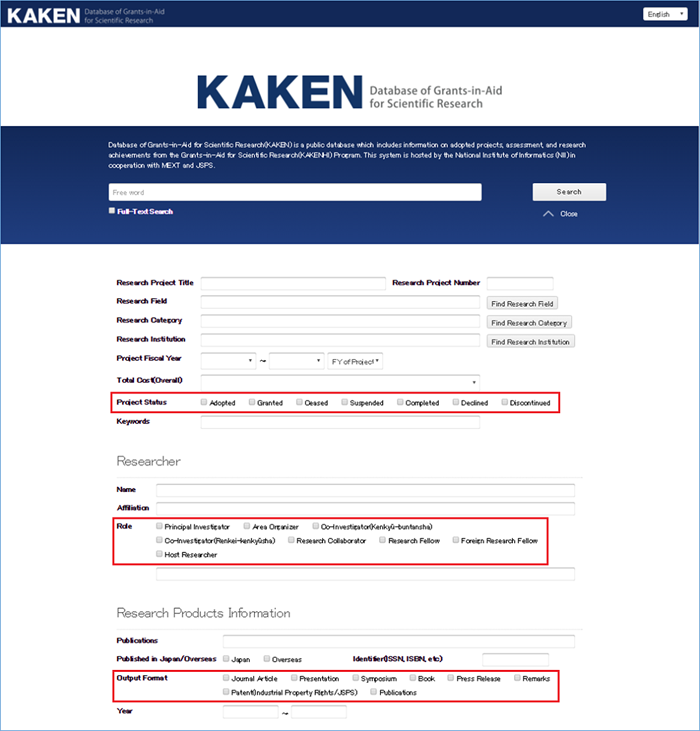 【fig.2: Project Page】